Message from Past Participants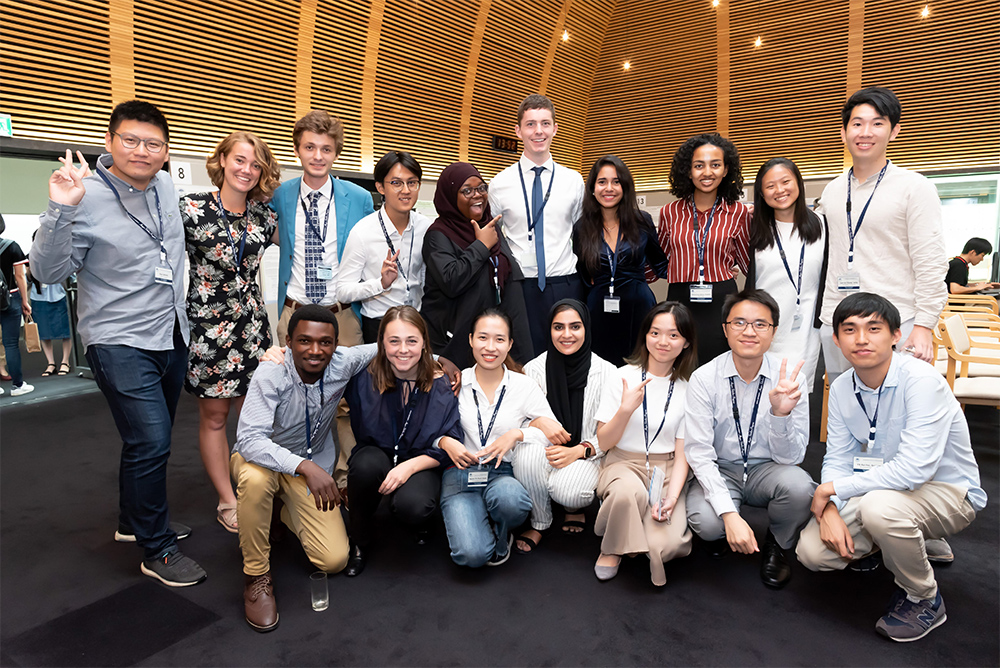 Amgen Scholar Program, a perfect mix of summer and research you can possibly imagine. It allows you to test your talent in science practically in laboratories equipped with every possible tool, machines and specialized Professors in different fields. Through the program you get carrier guidance and interact with other scholars from across the globe and share ideas on how to make science productive to the society through biotechnology.
I thoroughly enjoyed myself as while the scholars worked really hard, we played hard too. I made valuable friendships from all around the world and had meaningful cultural exchanges. While going to a foreign country with a language barrier for a whole summer may seem daunting initially, this was truly a fruitful experience.
My only regret is that this project has a time limited; otherwise I hope to stay in Kyoto forever. The days at Kyoto University will be one of the best memories of my life. So please don't hesitate to apply for the Kyoto University AMGEN Scholar Program.
I was impressed with research culture in Kyoto University. Their hard work and dedication toward science lead to numerous Nobel prize award for the university. Kyoto is a beautiful city and I can always take a break from lab work to relieve the stress. There were several meaningful industrial visits and cultural events that showed us the fusion of traditional and modern culture in Kyoto.
The Amgen Scholars Program was the best experience I have had during my time as an undergraduate. The program gave me an opportunity to connect with like minded science students from around the globe and make life-long friends, with fourteen nationalities represented at the 2019 program.
Why Kyoto is the best place for both research and travel? Imagine when you are struggling with all the hurdles during the working process, take a short break and you will discover the spectacular ancient scenery offered by Kyoto. Immerse yourself with the world most polite culture and people which brings your mentality into a whole new realm. If you are looking for a wonderful research experience and an unforgettable journey with peers from all over the world, do not miss this incredible opportunity and apply to become an Amgen Scholar in Kyoto University!
This is one of the best research internship programs for any undergraduate student who is passionate about science and also who is keen on experiencing life in Japan. Throughout this program, I was able to learn valuable skills in conducting scientific experiment along with my supervisor and mentor. Besides that, I was delighted to make new friends from all over the world and I particularly enjoyed sightseeing around Kyoto with them.